Stuffy morning with comfy rice flour roll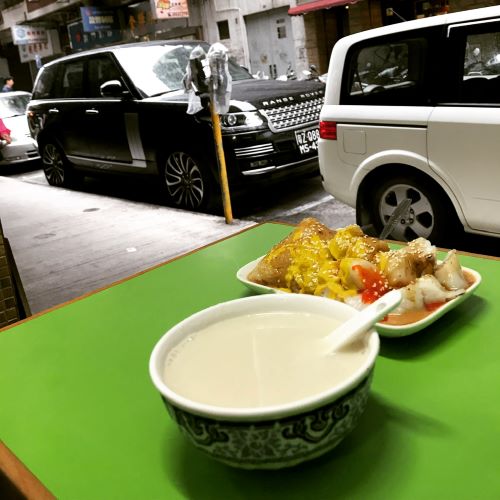 My father told me that my Grandfather use to sell rice flour roll before I was born; the best way to enjoy the juice roll is to in-roll the rice flour roll, let the thin layer to absorb as mush as the sauce. Most of the people will have a perception that more sweet sauce more tasty; in fact, you have to put enough soya sauce to balance off the stickiness of the sweet, and sesame sauce.
My father use to tell me the the soul is soya sauce, good rice, flour roll make will cook their own sauce, have their own secret recipe of water, say sauce, and sugar balance to match with sesame and sweet sauce. Nowadays, when I have the rice flour roll, not only the soy sauce, sesame and sweet sauce is important to me, but also the yellow mustard and toasted sesame are also the must. They can lift up the taste to another level.
I will also judge the whop is good not or by asking them do they have yellow mustard and sesame offer while I order my plate of rice flour roll.
Up to now still at least 95% accurate…..