Nostalgic Revolving Restaurant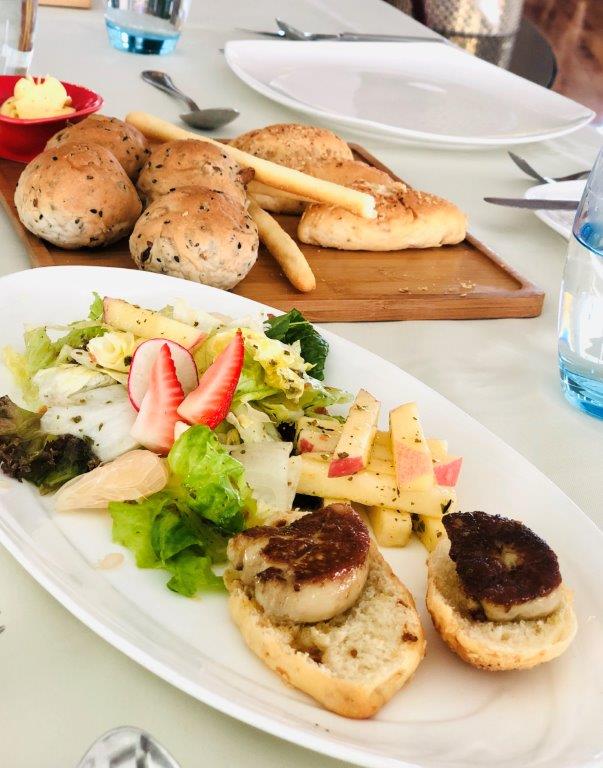 Worth thirty years of history, formerly named Hotel Grandeur Macau Hotel, was the only hotel that owned a revolving banquet hall located on top of 26th floor, 199 Rua de Pequim, Nape Macau. After renamed Macau Metro park Hotel, operated by China Travel Service Macau, targeting for group accommodation, food and beverage for Chinese tourists mainly.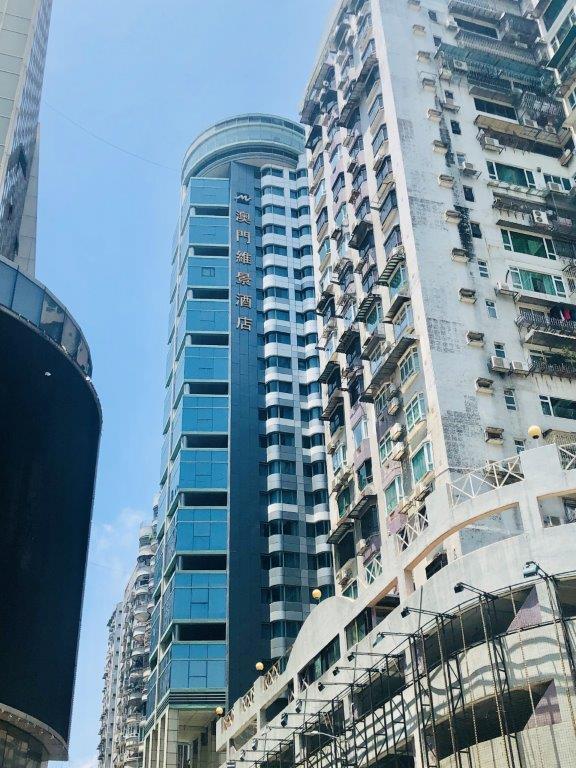 Back my childhood times (in times when Macau Tower which doesn't exists yet), Metro park Macau was the only restaurant that owned a revolving floor facilities. Its nostalgic, atmospheric scene was just impeccable. Views were condescending and endless, especially at night the 360 degree window view were just superb. It's an excellent spot setting up a private party and a buffet session with family and friends.
Every time when invited to Rotunda, I was always getting so excited. In the middle of the venue, a grand piano was setup at stage for special performances, sometimes a music band singing during night times, same side equipped with a karaoke facilities. Coupled with panoramic transparent floor-to-ceiling glass and invincible scenery, it is absolutely an social-status recognition, a superb place for great food.
Today, I chose one Saturday lunch time with my family and try their special set lunch promotional package deal. We're so lucky that we can hold a long table today. It's not easy just to walk-in during lunch. It was so full every day, even during pandemic period.
Valuable lunch package
I was so shock when first look at the menu; selling just $98 per person for a 2 course menu, including coffee and tea. Today we arrived at the right time, ten of us can try all eight menu choices, same time experience their peerless cooking skill.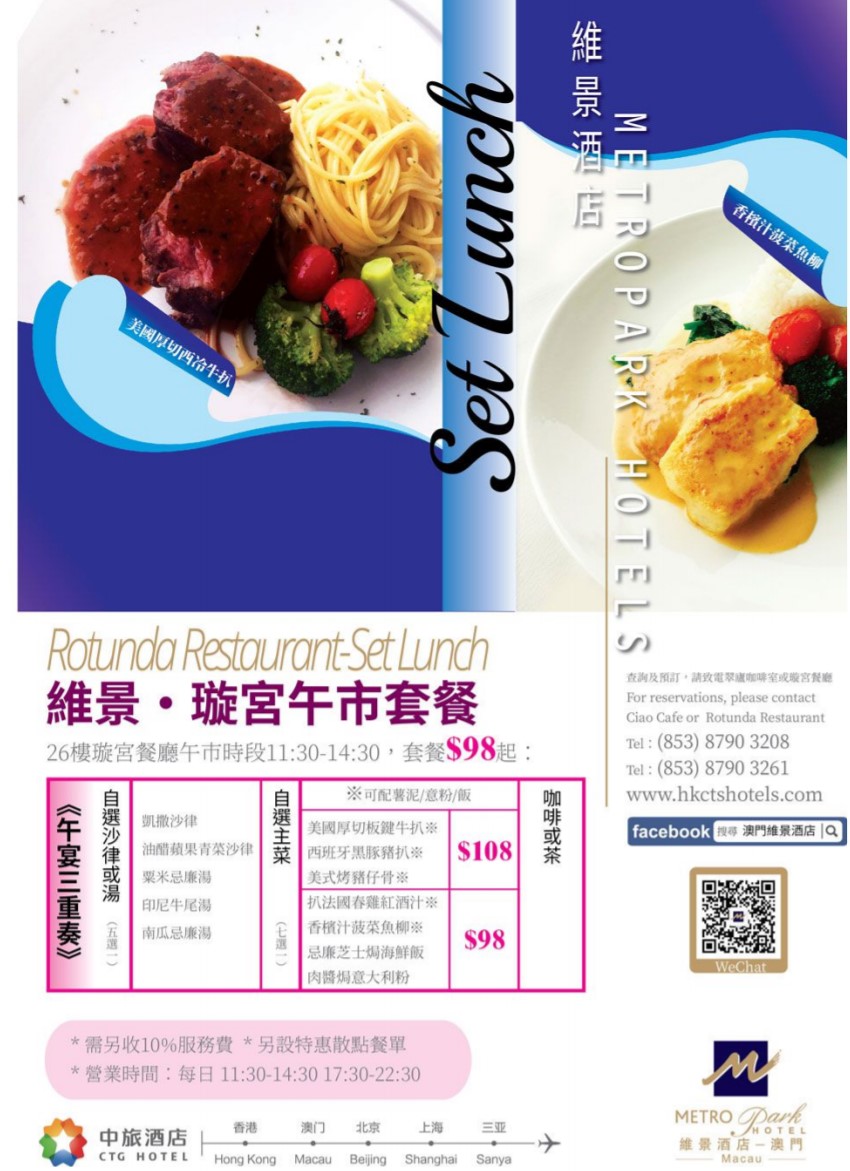 Bread platter
Bread basket is my best favorites – tempted to finish them all before appetisers arrived. They always heat-up the bakery selections, and placed in the middle of the table for sharing; The more they provide the better, they never serve less each time; You can order as much as you want; and of course, remember not to waste it if can't finished them all!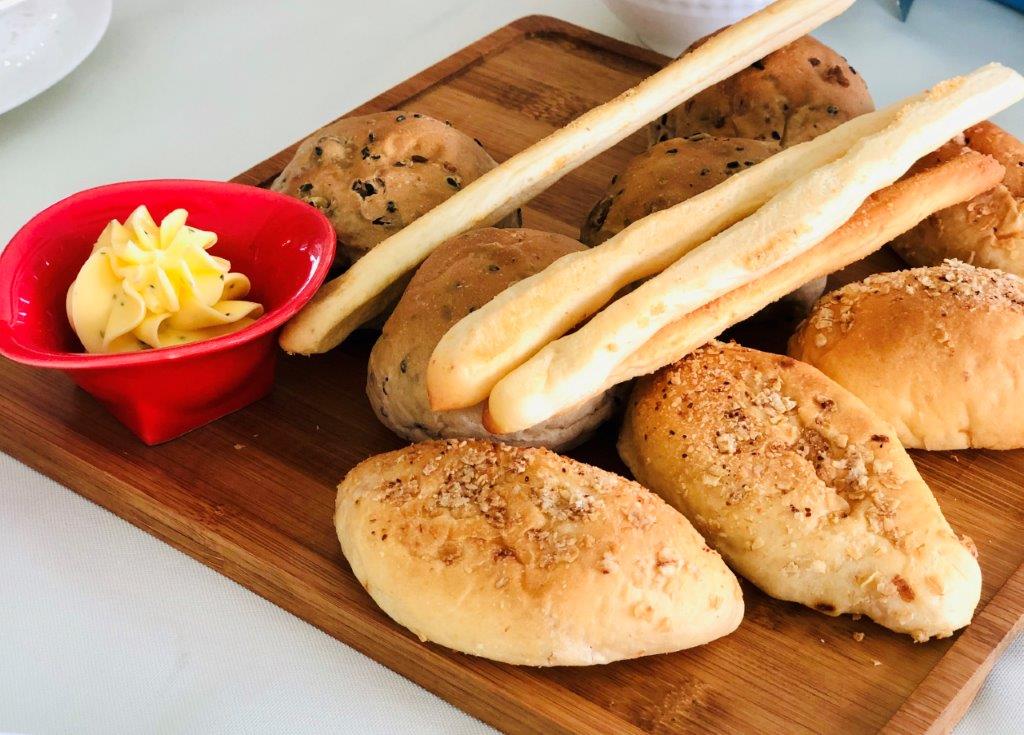 Soup and Salad
Have ordered my favorite pumpkin soup; every time never disappoints me. Also worth try the Indonesian Oxtail Soup and Cream Corn Soup from selection lists. Salad mix were selected based on local fruit and vegetables; all selected ingredients mixed with secret sauce, having cut nicely and carefully; Together blended with special oil and vinegar sauce served on-side, which exactly meet all ladies' eating habit requirements.
Special recommendation: Sliced Apple with Vinegar Oil and Vegetable Salad, Caesar Salad.
Dinner here comes
American-style Steak:
The meat is tender and pinkie, having the portion just right, best suitable for lunch. Beef Jus served with spaghetti on the side, is just simply perfect.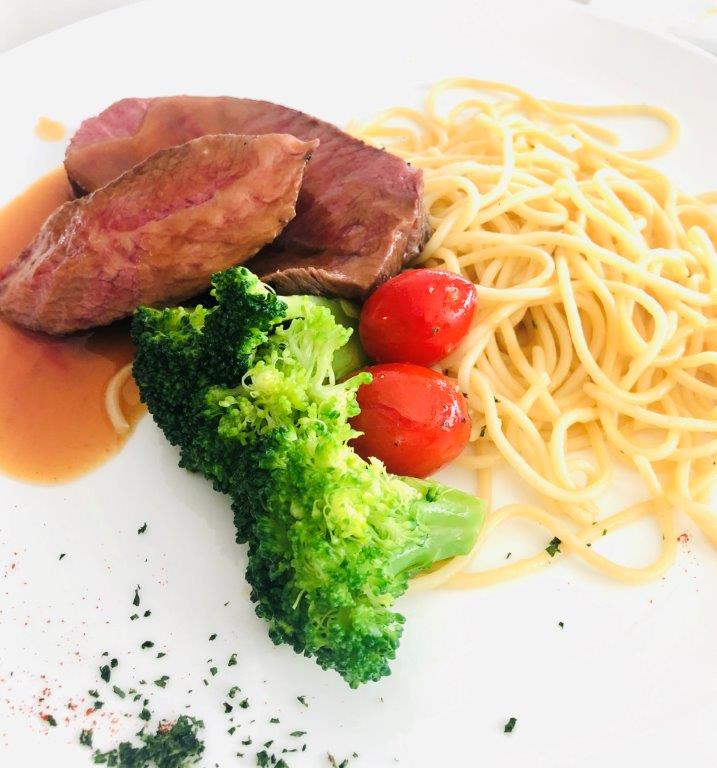 Iberico Pork Chop:
One of the must try dish. The surface is covered with crispy bread crumbs, mixed with garlic and herbs. The taste is so fragrant! The meat looks tangy and thick, together with the pink meat textures, it doesn't feel rough at all. When bite-in it was so tender, one of the top quality kind.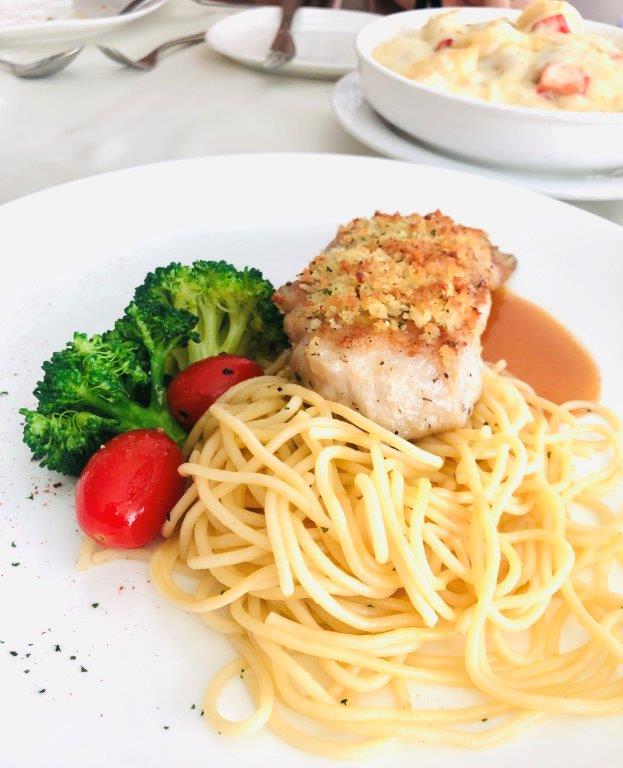 American-style grilled Pork Ribs:
The entire pork ribs grilled just right. Together with the barbecue reddish sauce covering the entire ribs, the flavor tastes exactly in its own traditional, American way, and it was just right; Invited kids almost finished them all; Though the ribs looked a bit burnt; yet when dine in could torn apart fairly easily, taste wild and delicious!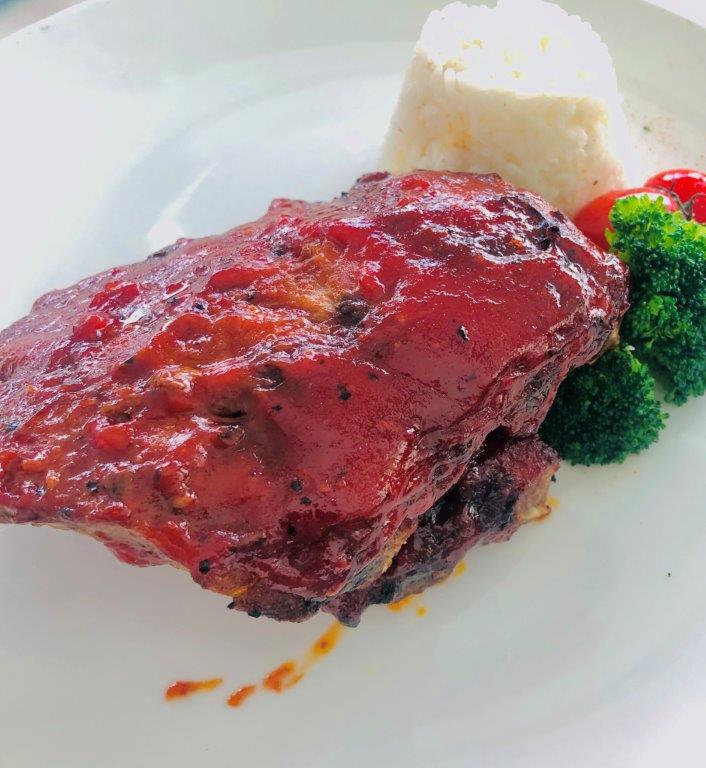 Grilled French spring chicken with Red wine sauce:
Chicken lovers will embrace this spring chicken combo dish. The meat portion was quite big. Chicken thighs cut like fillet, all boneless; when cut with serving knifes it was so tender and soft. It taste so special infused with sweet and sour red wine sauce.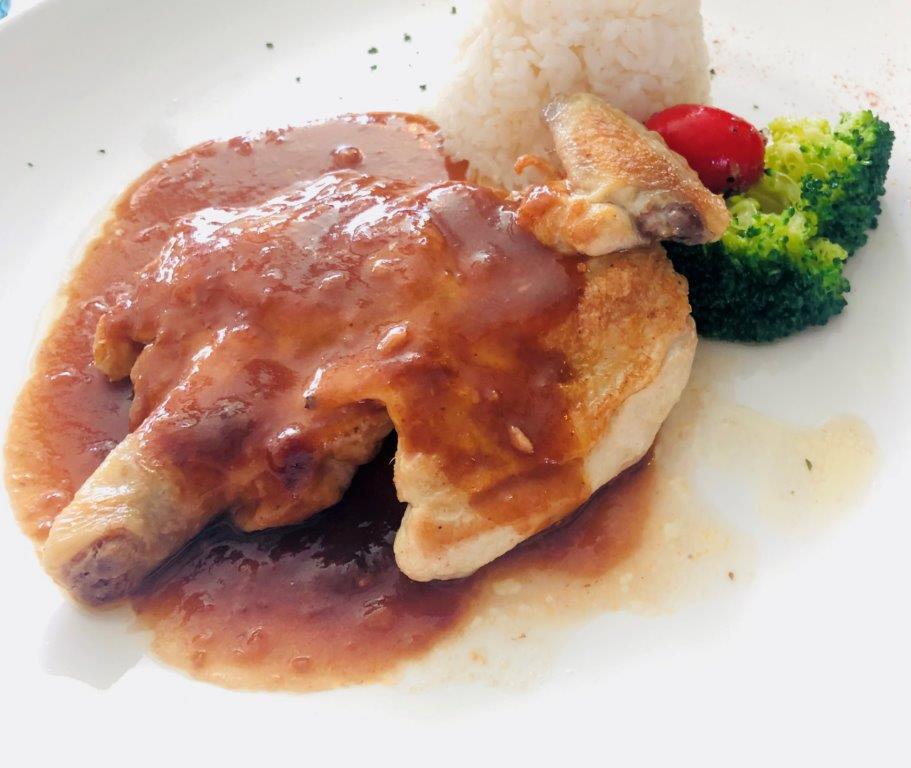 Fish fillet with spinach and Champagne Sauce:
The meat is soft, made from fresh sea bass fillet, in a big portion. I'm not a big fan of white sauce; However, the most surprisingly thing was their mashed potatoes on the side were so smooth and tasty. The butter taste was just right, my focus quickly shifted on the side dish right after.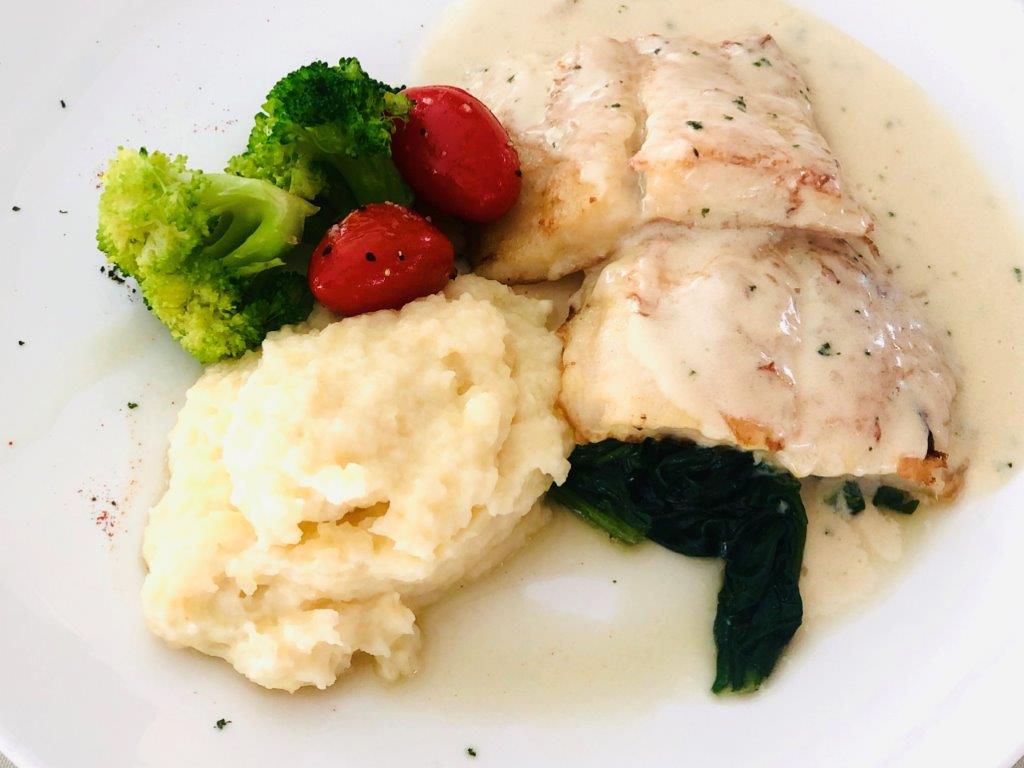 Baked seafood rice with cream cheese:
A rich-flavoured dish with seafood assorted ingredients. My main focus is the fried rice with egg base, it taste so fragrant! The cheese melted completely in the oven; when taste, it remain a trace of cheese tangling around your lips.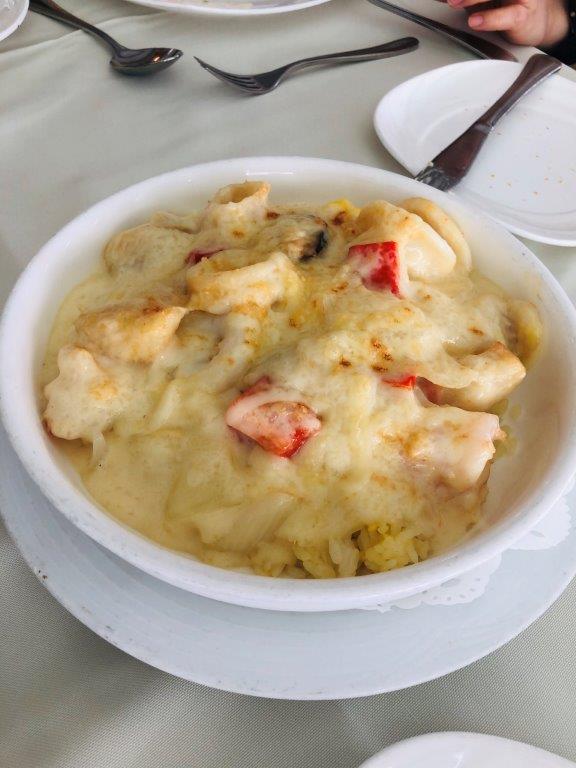 Baked spaghetti with Bolognese sauce:
One of the classic signature spaghetti dish – a must-try item every time you visit Rotunda. The tomato sauce taste exactly its original taste back in my childhood times, very appetizing; Every time you visit you will definitely complete the whole plate of spaghetti by your own.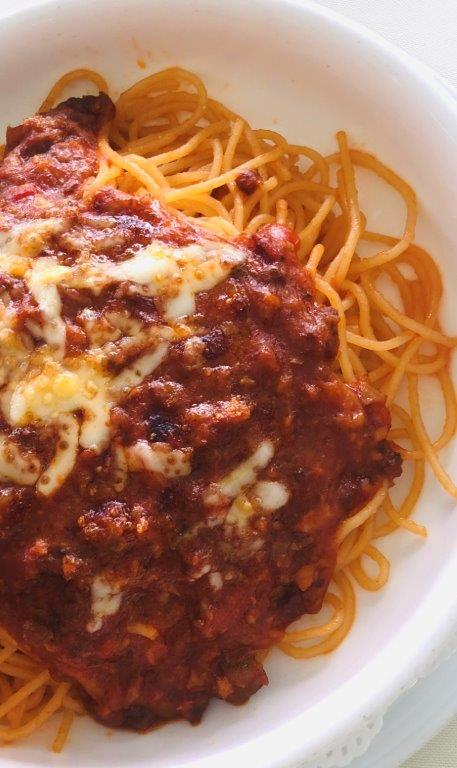 Coffee with Flame Baked Snow Mountain Ice Cream:
Such dessert rarely seen in Macau now; when served on the table, they will lid up fire with a bit of gimmick on floor. Such dessert not included in the set lunch menu, this is one of the must-order a la-carte item, a highly recommended dessert item. After the 90's seemed very hard to look for such flaming mountain dish again; Having inside hidden with a chocolate ice cream ball, in front of the guest, using Cointreau Orange rum alcohol poured on top, and after lid up fire, which exactly meet the intersection between "The Icing and Fire melting point".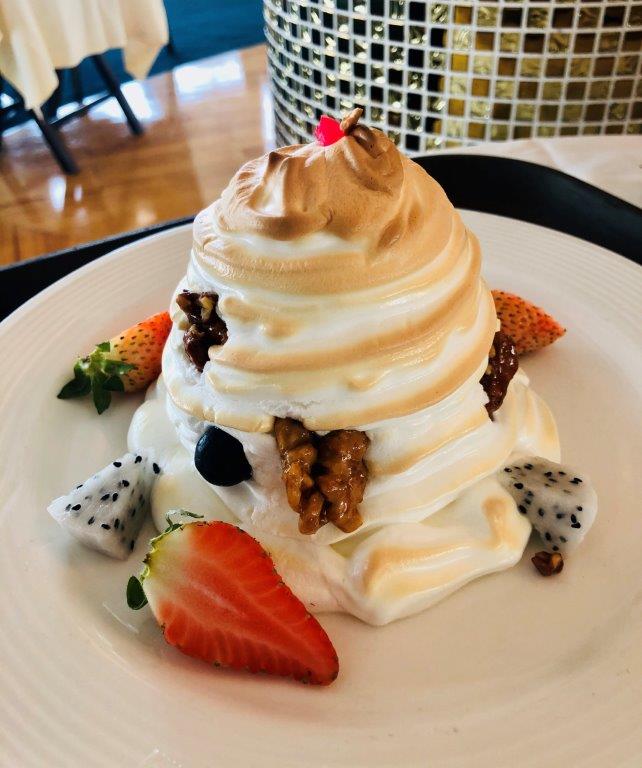 Valuable premium Beef tenderloin
For those who love steak should never miss that out. Their signature dish is "Seventh lot beef tenderloin", which is French Chateaubriand, which translates as "seven dozen". Is the tenderest beef tenderloin ever, normally served in high-end hotels. In most steak houses, the average price per serve cost around $700; suitable for two persons, up to 20 oz. Every time when place an order will put special requests note "Medium rare or Rare".
The overall qualities were consistent every time, it never gets over-cooked or too raw. It melts inside mouth, in reddish and pinkie kind, all layered, all look extremely tempting. When bite was so delicate and seductive, they don't have a chewy part or even tendons remained behind; sliced in one cut, straight to the bottom. Together served with French mustard and seeds – it absolutely enjoying a meal of high-quality beef tenderloin dish at half the price of a five-star steakhouse. Its extremely hard to find such restaurant in Macau to enjoy this kind of quality meat.
Other pre-dinner snacks and dessert options
Baked French escargot with vanilla butter; Iberico pork ham and honeydew melon; Cheese baked crabmeat with avocado; Bisque Lobster Soup; Soft chocolate pudding with vanilla ice cream; Baked apple pie are worth trying.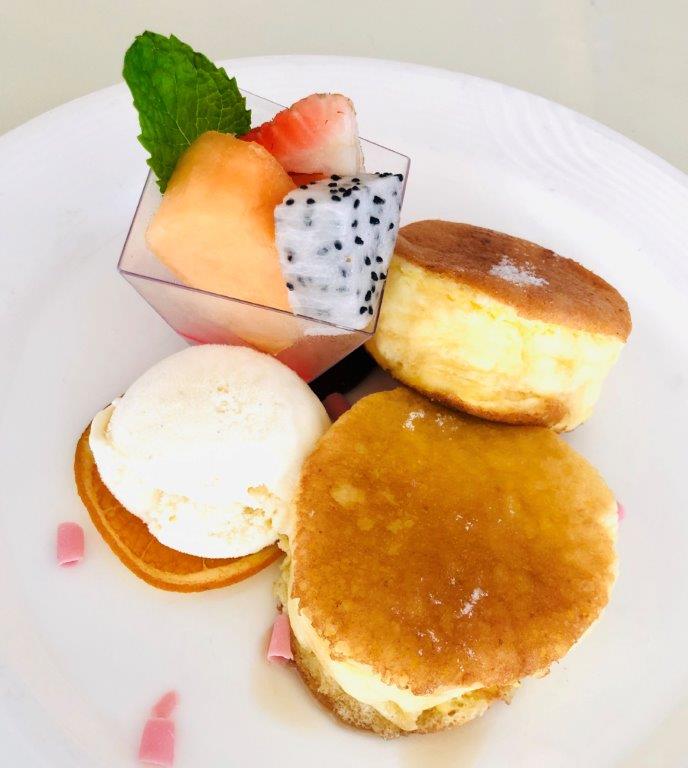 Ensuring starting point came from "True-Hearted"
Macau casino businesses drift rapidly back a decade ago. Counting hundreds of high-end restaurants designed in great glamor, all beautifully decorated. Paralleling with first-class service standards, providing large variety of delicacies. It's such a pity most restaurants work out in a standardised, robotic way overall. Indeed, it was so hard to look for a real, attentive services that holds genuine homey feel – a place that creates memories each visit.
Hardware and its price sets are crucial; from another perspectives said, that should hold more focus on personalised, meticulous service as a long term, sustainable strategies after all.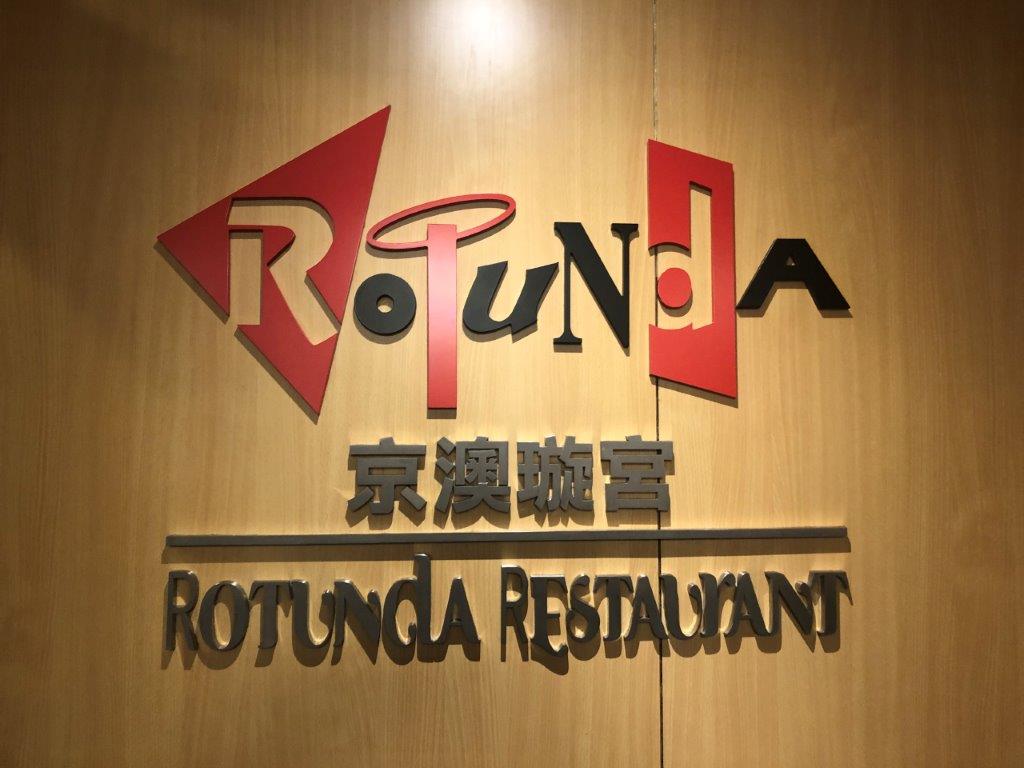 Maintaining consistent food and service qualities is the key to retain repeating guests; From there to increase assertiveness, promoting its unique characteristics of the restaurant's positionings, which would help transforming in a hundred of ways – to outstand within the local food and beverage industry. Indeed, Metro park Rotunda has maintained its nostalgic characteristics for more than thirty years of age; It's unique style has achieved top its rated qualities, a Michelin star rated food referral, in an affordable price range – Worth trying sometime.